Turn Your Wifi Hotspot Into A Social Marketing Machine
Make your WiFi for work you
Take advantage that over 21% of Australians are using WiFi Hotspots every day.
(Source: ACMA)
Instead of offering your service freely, and often insecurely, make your WiFi work for you and enhance your social marketing reach!
Introducing  
The all-in-one system for your Business Social hotspot and Data Analytics.
Social WiFi, by Azimuth Solutions, enables you to provide your customers with free WiFi by simply logging into social media and you can leverage customer service via your social media dashboard.
How it Works
Social Wi-Fi Login:
Grow Your Reach!
Drive Social Engagement
Connect your business directly with social profiles
Anonymous guests become real people
Gain Data Analytics from their public profiles for customer loyalty programs or future marketing
Data can also be automatically imported to Mailchimp or your favorite newsletter software.

Data collected varies by individual Social Network and Users' permission settings.
---
What is a fan really worth?

Syncapse worked with research firm Hotspex on a survey based on data collected from more than 2,000 U.S. panelists in late Jan and early Feb 2016.
The study compared Facebook Fans and non-Fans (based on their corresponding product spend, brand loyalty, propensity to recommend, media value, cost of acquisition and brand affinity) to arrive at the figures quoted above. (Source: Syncapse)
Facebook Check-in and Facebook Like
Facebook allows Social Wi-Fi Facebook Login. Users are suggested to use a "Facebook Check-in" at the location while connecting to your Social Wi-Fi network.
Your Social Wi-Fi clients won't be stuck during the authentication process and you will boost your engagement rate!
This "progressive engagement", engages users to connect, and then be redirected to your Business Facebook Page.
On the Business Page, they are 100% free to interact with the brand:
Read the Business Facebook Page timeline
Encouraged to "Like" the Business Facebook Page
Share stories/ experiences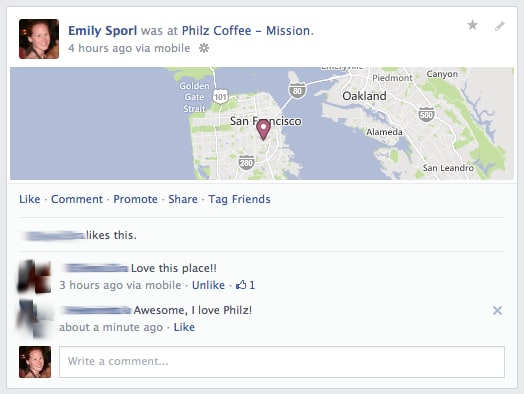 Works across all Platforms

Understand Your Fans
Our easy to use Data Analytics tell you about your customers – their age, gender, location, email address, device and even how influential they are. It also tells you when they visited, how long and how often they stayed and, if they have stopped visiting you.
This information can effectively be targeted to create a holistic view of your customer base.
Reward them with loyalty programs
Real-time tailored offers based on their preferences
Combine it with existing Customer Relationship Management Systems
Summarized Data
Top 5 users
New Registrations / Returning users
Trends of the Week / Month / Year
Gender and Age
Per User Data
Name / Surname
Birthday
E-mail address
Location
Social network chosen to log in
Number of connections to your Wi-Fi network
Catalyze your Marketing

From your Social Dashboard, export Customer Data into to your marketing platform. Even filter your export for tailored demographic marketing (Age / Range, Gender, Location (city and country)).
Utilize the Social Dashboard to target your market and reach out to new customers with rewards, instantly gratify loyal and returning customers!
Social Wifi
By deploying Azimuth Social WiFi, you enhance the customer experience and boost your business social engagement. Customers are engaged while they're using Social WiFi and they are more likely to appreciate discounts, targeted special offers, "Like" a brand or a product, or interact with the brand on social media.
Social WiFi supports most loyalty marketing campaign.
Social WiFi increases the lead nurturing process results enhancing the customers' experience and helps the Business to take data-driven decisions.
Social WiFi helps your Business to generate more on-line and off-line conversions.
Success Stories
Pancake Train
Azimuth Solutions have provided a fantastic solution for our customers and our staff in Social WiFi. It covers all the areas in our business which is a big issue for us being on a train. Our customers are delighted to have free WiFi and are easily able to connect with no staff intervention required which is a big plus for us.
We love being able to show our customers some of our great food on the splash page.
We love it too as it gives us greater control over our customers and staff's WiFi usage and also means we can limit the amount of bandwidth and data usage meaning we're less likely to get a huge bill for extra data usage.
I strongly encourage you to have a chat with Tom and the team to see what they can do for you.
Marc Brown, Tasmania – Pancake Train
Contact an Azimuth Solutions Specialist today. Click here.